Många har gjort upplevelsen av att bygga eller renovera hus till något onödigt påfrestande och jobbigt. Arbetet med att få alla avtal/kontrakt på plats måste varvas med inredningsdrömmar. JAG VILL HA en Gino Sarfatti med 50 lampor i krom!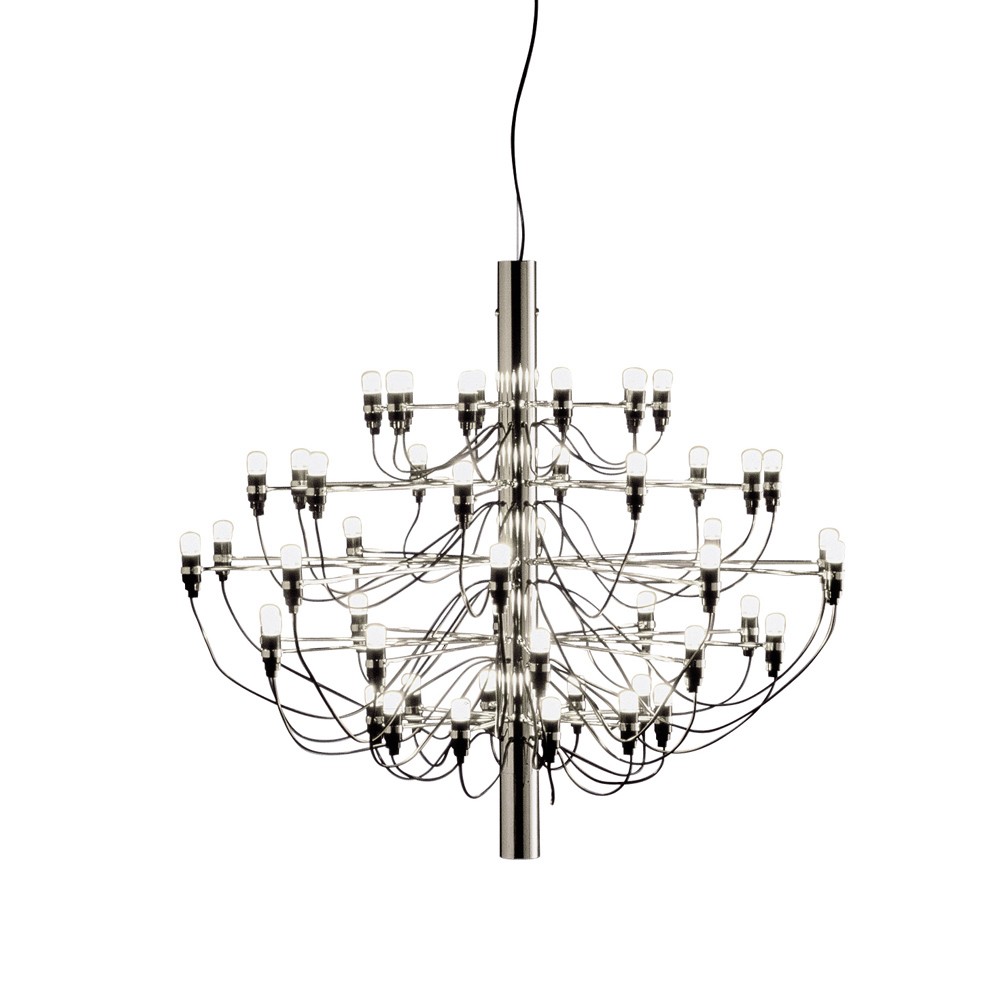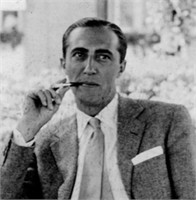 Gino Sarfatti
Gino Sarfatti hann formge drygt 400 belysningskreationer före sin död 1984. Han föddes 1912 i Venedig, utbildade sig till Ingenjör och 1939 startade han företaget Arteluce som kom att bli banbrytande för italiensk modern belysningsdesign. På sjuttiotalet övertog Flos företaget. Mest omtalad är troligen pampiga ljuskronan från 1958 som kort och gott kallas Sarfatti.
Är det OK att köpa replikor på möbelklassiker (t.ex. Ägget, Barcelona och Sarfatti)?
Gino Sarfatti är dyr 22.400 kr. Ett alternativ kan vara att köpa den i USA.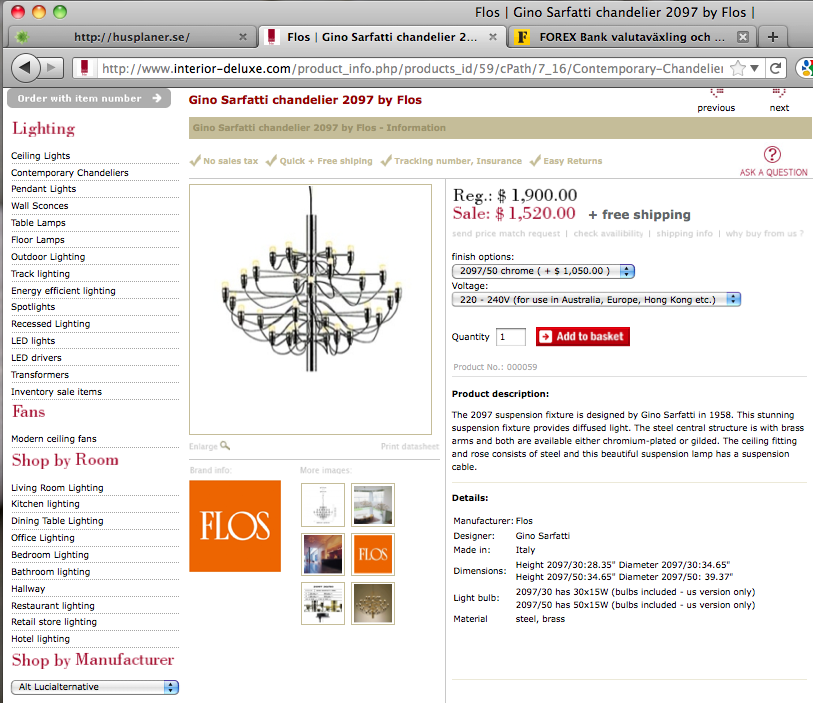 Dear Lajla, Thank you for your email, the Gino Sarfatti 2097 50 light/chrome Chandelier price is $2570.00 (17.700 SEK). Shipping would take about 2 to 3 weeks. En replica hos Matt Blatt kostar $ 1,295 (8.920 SEK) Varför inte köpa vintage och få något som har ett andrahandsvärde om man lessnar, något från en kopiefabrik har i slutändan lägre andrahandsvärde än en begagnad ikeamöbel, i många fall kan vintage vara värt mer än vad man betalade för dem ursprungligen.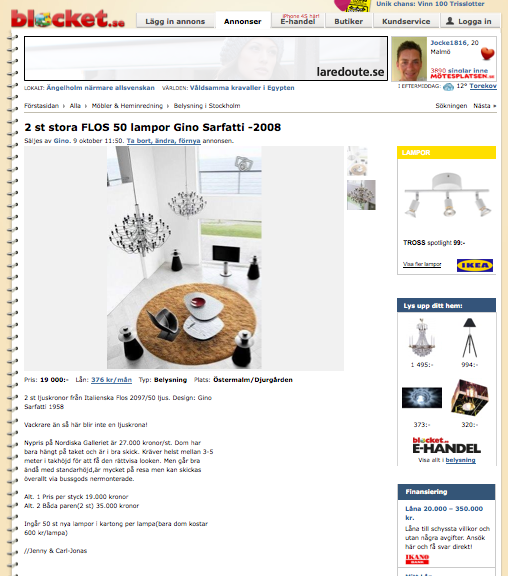 Numera är jag lycklig ägare av min dröm lampa.